With a unique user-rotatable horn that lets users quickly select between landscape or portrait optimised coverage, ID24 brings unparalleled flexibility to the world of compact speakers with a cabinet that delivers trademark NEXO sound and performance, whether mounted horizontally or vertically.

Measuring just 309mm wide, 132mm high and 233mm front to back, the ID24 uses twin 4 inch drivers in a V formation, and is ideal as a full-range speaker, or as a dedicated 'sound beaming' unit in difficult spaces. Mounted horizontally or vertically, ID24 delivers superior performance in all scenarios.

Primed for all touring applications, the ID24t (touring spec) features Speakon connectors and quick release rigging points for easy mounting - horizontally or vertically. ID24t is compatible with a range of NEXO accessories including the IDT-TCBRK2538 and IDT-TCBRK3851 small and large quick release truss mounting hooks, the IDT-GSTK quick release adjustable floor stand and the IDT-TVP bolt adaptor for pole stand mounting.

Touring models are supplied in Black with a matching steel grille.



iD24T with NEXO TDController setup
Frequency Range 95Hz - 20kHz (+/- 6dB)
Sensitivity (1W / 1m) 100dB SPL Nominal
Peak SPL Level (1m) 126dB Peak
HF Dispersion - Dependent on HF Horn selected ( see dropdown box )
Nominal Impedance 16-ohms
Recommended 200 to 500W Amplification per box

ID24T PRODUCT FEATURES

Components LF: 2x4" Long excursion Neodymium magnet
HF: 1" voice coil ½" throat Neodymium magnet
Height x Width x Depth 132 x 309 x 233mm (5.2" x 12.2" x 9.2")
Weight 6 Kg (13 lbs)
Material Water-resistant Polyurethane
Black: Raw sandblasted polyurethane
Grille Stainless steel black
Rigging 6x points for quick rigging M10 threaded insert

SYSTEM OPERATION
Electronic Controllers NXAMP4x1 and 4x4 Powered Controller
DTD - Controller + DTDAmp 4x0.7
DTD - Controller + DTDAmp 4x1.3
The NEXO controller presets are precisely matched to the ID Series cabinets and include sophisticated protection. Using ID Series cabinets without properly connected NEXO controllers will result in poor sound quality and can damage components.

Sub Bass ID S110 and ID S210 low profile subwoofers available separately.

Related products: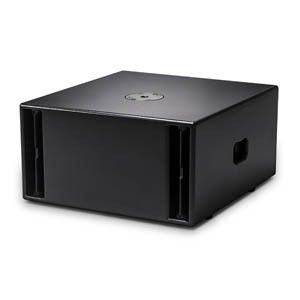 Nexo iD S110T
View Product
Nexo DTD-T-U
View Product
Clearance Sale
Big Savings

Available Now
Find Out More