The GEO M6B is a low and mid-frequency partner module to the GEO M620, for applications which
demand more powerful reinforcement, such as live music. With one 6.5" 8 ohm long-excursion driver, the
M6B weighs just 7.6kgs and shares the same physical footprint as the M620 allowing the cabinets to be
arrayed together in the same column. Featuring a flare-shaped port tube to increase low frequency
efficiency and linearity at high power, the M6B offers a usable range @-6dB of 70Hz-1kHz

M6B bass modules can be hung in the array for fixed installations that require moderate extra bass output without using a ground stacked sub. For applications that require deeper bass output, ground stacked LS18 subs are a suitable match for the M620. M6B modules would not then be required. The NXAMP4x1 is a good match for M6 systems and can power upto 3 x M620 or M6B cabinets per channel.



GEO M6B with NEXO TDController setup
Frequency Response 75Hz - 120Hz ±3dB (preset-dependent)
Usable Range @-6dB 70Hz - 1kHz
Sensitivity 1W @ 1m 94dB SPL Nominal
Nominal Peak SPL @ 1m 125dB
Nominal Impedance 8 ohms
Recommended Amplifiers 450W per box (3 boxes max in parallel on one channel amplifier)

PRODUCT FEATURES
Components: LF: 1 x 6.5" 8 ohm long excursion driver
Height x Width x Depth 191mm x 373mm x 260mm
Weight : Net 7.6kg
Connectors 2 x NL4 Speakon 4 poles
Construction Lightweight Polyurethane composite
Fittings: Handles Side Handles
Front Finish Acoustic Fabric fitted front grille
Related products: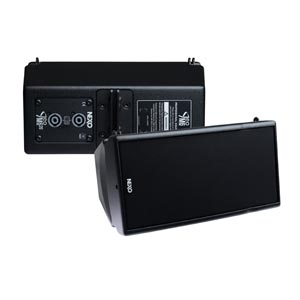 Nexo M620
View Product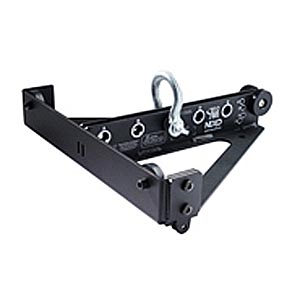 Nexo GMT-BUMPER
View Product
Clearance Sale
Big Savings

Available Now
Find Out More